Meet our Trainer
Selene is the owner and head trainer at Off Leash K9 Training Austin & Central TX, LLC. Growing up, Selene developed a deep love for animals. It wasn't unusual for her to come home with strays she came across. It was because of her interest in animals at such a young age that she developed a passion for them. Over the years, she turned that passion into action by working to help shelter dogs be adopted into forever homes.
In 2013, Selene and her daughter Julia added a rescue, a pit bull terrier, named Kailo into their family. Kailo won over their families hearts with his high energy and unconditional love. He soon became the inspiration for her to start her business. Her experience with Kailo helped her explore and learn more about dogs and their complex behaviors.
Each dog has a unique personality, temperament, and behavior pattern. Training these animals requires consistency, fairness, and clear communication. Whether you would like your dog to perfect basic obedience, walk side by side with you on busy streets or trails, or just remedy some issues, the incredible Off Leash K9 system is the answer!
Selene graduated from Norfolk State University with a Bachelor's degree in Psychology and Elementary Education. Before graduating from NSU, Selene was introduced to Off Leash K9 Training, LLC. She traveled to OLK9 headquarters in Northern Virginia and began working with some of the best dog trainers in the nation! She strives to share the tools of communication between dogs and their owners. She introduces these tools correctly and fairly to create a communicative relationship between the dog owners and their dog. Thus, allowing the dog to become a well-balanced member of society.
Selene is beyond excited to bring the incredible training system of Off Leash K9 Training to Austin and Central Texas!
Dog Obedience Training
Off Leash K9 Training is known for the high level of obedience in real world environments; however, we also specialize in behavioral modification, nosework/detection, protection, service and therapy dog certifications, and K9 tracking training! Give your dog the professional dog training he/she needs to be a happy member of your household. Create a more comfortable environment for your family with an obedient dog.
Contact us to sign up for our Dog Training Program
If you are looking to maximizing your dog's natural abilities and have an obedient pet that you can control with ease, contact Josh Wilson, Head Dog Trainer. Your privacy and pet's issues are protected. You are offered the utmost consideration to make sure your situation with your pet/s. Expert Training for all breeds, all ages, and all issues.
STEP 2
Click the link to schedule lessons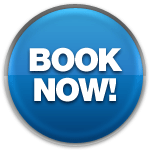 Book Appointment
***YOU MUST PAY FOR YOUR DESIRED TRAINING PACKAGE BEFORE SCHEDULING LESSONS***
**Email us at:[email protected] for more information about our Military/Emergency Services discount, and our Multiple Dog discount!